About Us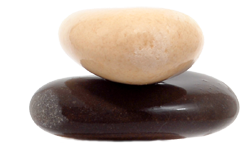 Cwienkala & Salfi, CPAS is a Pennsylvania certified public accounting firm, formed in 1999 through the combination of two independently thriving businesses. Steven Cwienkala and Eric Salfi partnered with a shared dedication to integrity and the success of their clients, providing Montgomery County and the surrounding region with a full service accounting firm. ...
The firm's comprehensive services extend to a range of clientele, from individuals to medium-sized businesses. Cwienkala & Salfi, CPAS is the provider of accounting and tax preparation services to over 1,500 individuals and 175 corporate customers. The firm is a proud member of both the American Institute of Certified Public Accountants, (AICPA) and the Pennsylvania Institute of Certified Public Accountants, (PICPA). Cwienkala & Salfi are annual participants of the Institute's Peer Review Program, independently confirming the firm's compliance with industry standards.
The experienced staff at Cwienkala & Salfi, CPAS is committed to the personal care and support of our clients' financial needs.
We invite you to contact us to learn more about how we can help you with your personal, small business, or corporate accounting needs.
Steven Cwienkala, CPA, CFP, RIA, Managing Partner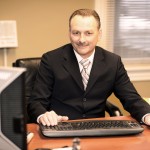 Steven Cwienkala has over 40 years of experience in accounting and financial planning. He began his career on the audit staff of the prestigious accounting firm, Altschuler, Melvoin, & Glasser, CPAs, Chicago, Illinois where he provided accounting, auditing, tax services, and SEC audit services to businesses in various industries.
Following his tenure at Altschuler, Melvoin, & Glasser he entered the realm of corporate management with Safeguard Business Systems. As the national director of data processing operations, he led the activities of Safeguard's 10 data processing facilities located throughout the United States.
In 1984, after many years with Safeguard, Cwienkala went on to establish an accounting practice in North Wales, Pennsylvania. The firm specialized in accounting, auditing, income tax preparation, and financial consulting services for a variety of clientele, ranging from individuals to mid-sized businesses located throughout southeastern Pennsylvania and the Delaware Valley.
In addition to the CPA designation, Cwienkala is a licensed Certified Financial Planner, (CFP) and Registered Investment Advisor, (RIA).
Eric Salfi, CPA, Partner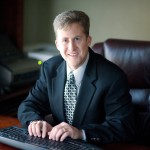 Eric Salfi began his accounting career over 20 years ago upon graduating from Temple University. His career began as a senior accountant with the accounting firm, McCulley, Brennan, & Mahoney, CPAs of Philadelphia, Pennsylvania. There he rendered tax preparation, financial auditing, and reporting services for the firm. He also assisted in the creation of the firm's technology accounting department which analyzed a client's manual accounting operations and generated automated systems to improve workflow and operating efficiency.
In 1995, Salfi moved to the corporate world as the controller for a large construction company in the Philadelphia area where he handled all accounting, banking, and financial decisions. It was during this period that the company recorded its most profitable term in its history.
Despite his success, Salfi, an entrepreneur at heart, founded his own public accounting and tax practice in Montgomery County in 1997. He provided accounting, auditing, tax, and consulting services to individuals and small businesses.